Ottoman Jewelry History | Ottoman Luxury Lifestyle
Ottoman Jewelry History | Ottoman Luxury Lifestyle
Find the ideal Turkish Ottoman jewelry for yourself or as a gift for someone special. Turkish ottoman jewelry is a piece of multi-faceted jewelry inspired by Ottoman jewelry history that can be worn or gifted on special occasions as a daily accessory. They are available in simple and adorned items with gemstones.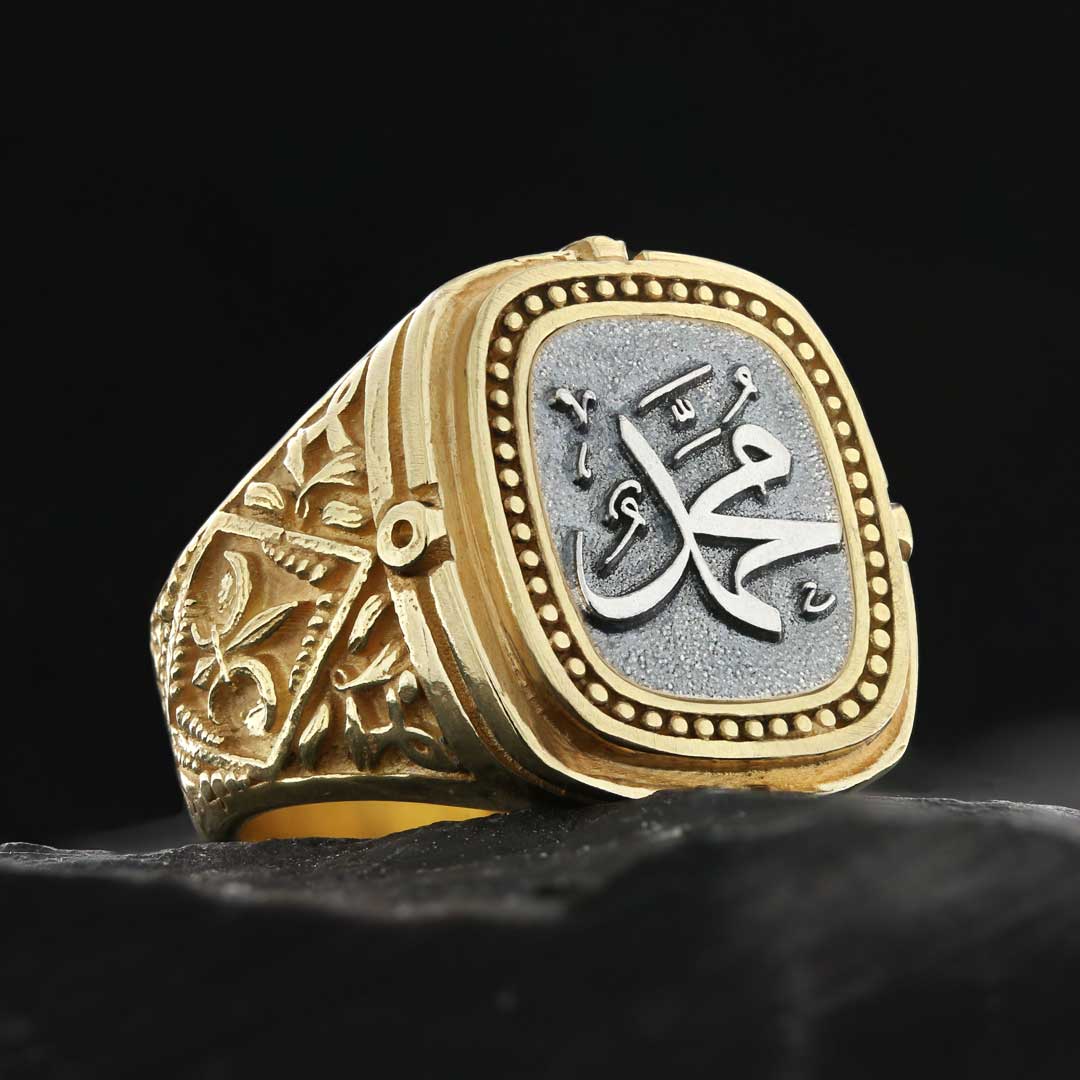 Ottoman jewelry history is very long because the art of jewelry was born and developed in the lands now known as the Republic of Turkey. This article will provide you with a brief overview of the Ottoman jewelry history that has surrounded this beautiful art form.
Ottoman jewelry history
In the 16th century, the art of Ottoman jewelry reached its golden age and used different types of materials such as glass, bone, wood, leather, and metals. It not only for jewelry but also for everyday objects such as books, weapons, and others.
The natural motives that reflect the prevailing tastes were used for Ottoman gemstones. With the growth in stone types and mines, jewelry production also increased during the expansion of the Empire. Western fashions led to an inflation of the scope of jewelry as early as the 18th century.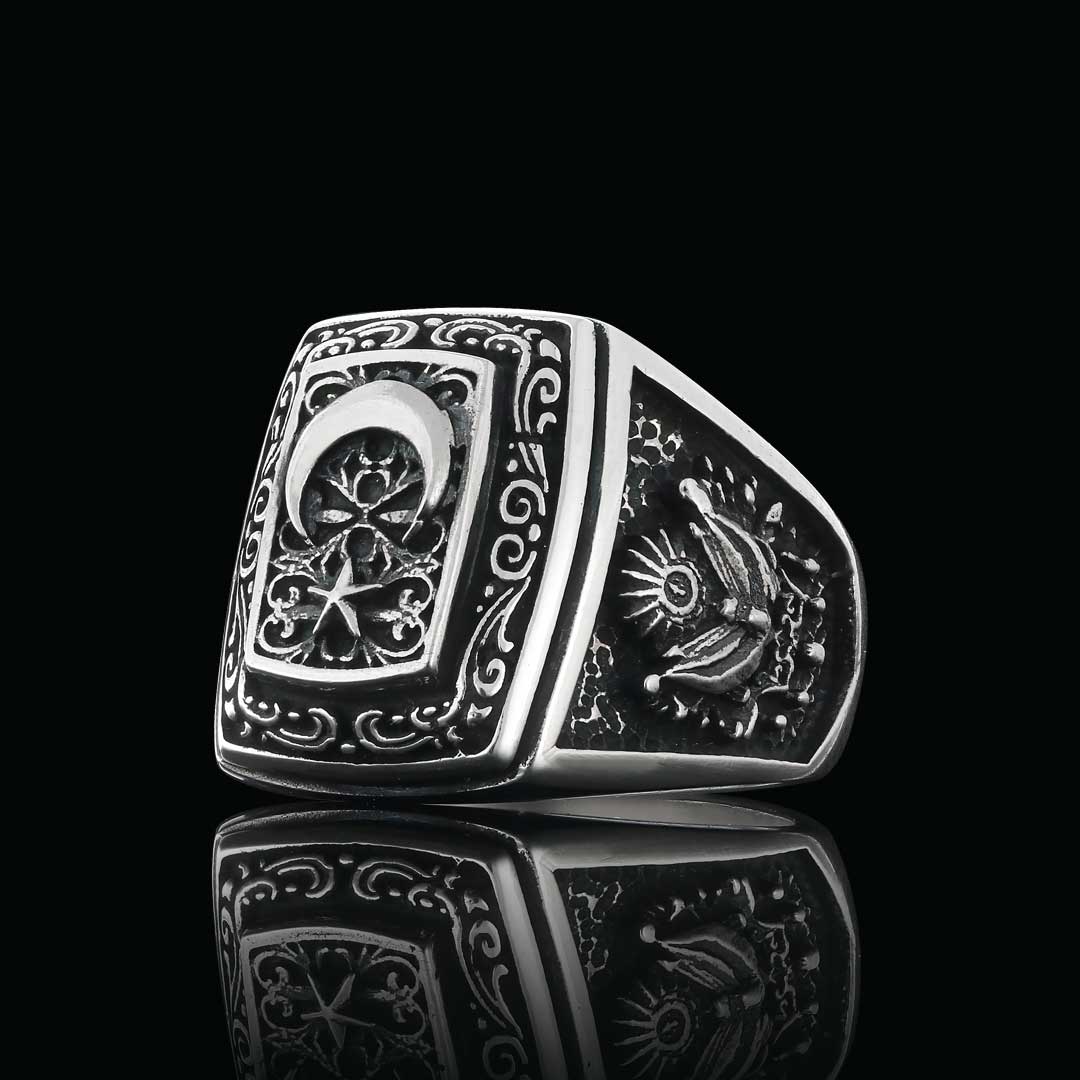 The Sultan and notable Harem women used Aigrettes. Because of its design and appearance, it was considered to be a symbol of authority. It is recognized that the Sultans gave valuable aigrettes as gifts or awards to deserving peoples during their rule.
Earrings were commonly used for centuries. They come in a wide- variety of sizes and shapes, from tiny drops to long drops. They are meaningful in Ottoman jewelry because they emphasized the beauty of Ottoman women's hairstyles and clothing.
Gold bangles are worn as jewelry items and purchased as an asset that their owners convert to cash whenever needed. Ottoman Palace women sometimes bought these bracelets. There are many other bracelet styles women favored, like the twisted type.
Pins were an essential piece of jewelry for women's heads. These pieces of jewelry were worn directly on the head, and they were also sometimes worn as dress brooches.
Ottoman women favored signet rings crusted with costly stones like emeralds and other semi-precious gemstones.
Long necklaces were looped on long gold or silver chains or pearl strings. Rich women wear such necklaces.
Belts made of gold, silver, crystal, or ivory were essential accessories for Ottoman women. Sometimes on the waist, clips with flowery or geometric styles decorated with precious stones, rubies, and emeralds were worn.
Ottoman empire jewelry
It had to be very colorful and ornate. Jewelers used different types of metals to fashion jewelry. The main difference of which is the same metal that is repeated in European gemstones.
One other characteristic of Ottoman empire jewelry is that the nature of stone and metal is prominent rather than strict symmetry.
How was the Ottoman Empire?
One of the most influential and long-lived rules in world history is "Ottoman Empire."



For more than 600 years, this Islamic superpower has ruled broad areas of Eastern Europe, North Africa, and the Middle East, establishing itself as a global power.
The Sultan, the supreme ruler, was given complete religious and political authority. Although many Western states see the Ottoman Empire as a danger. Many historians see it as a source of excellent regional security and significant artistic, scientific, religious, and cultural achievements.
The Ottoman Empire was famed for its economic and military prowess, which contributed to the abundance of Ottoman jewelry circulated among the Ottoman court. Apart from that, it was well-known for being a religious and cultural homogeneous mix of Muslims, Christians, and Jews, resulting in a recognized Ottoman identity.
Ottoman Jewelry Types
These days, Ottoman jewelry is a fashionable choice for individuals. While it is true that a sparkling diamond looks stunning on a ring, but the sheer simplicity of a Turkish ottoman ring cannot be beaten in terms of beauty.
There are a wide variety of different reasons why people choose Ottoman jewelry collection.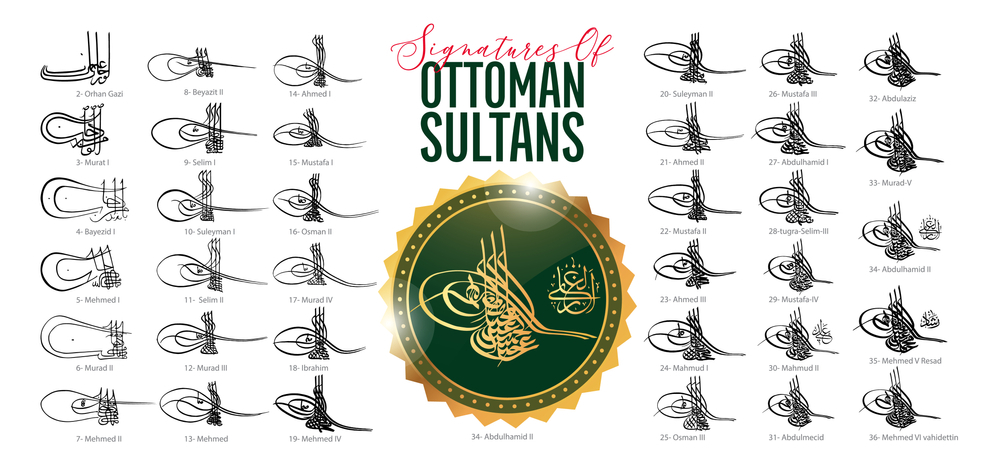 We have a large selection of rings, ranging from classic wedding bands to engraved rings. Each piece is handcrafted with the most delicate details to complement your style.
Turkish ottoman rings
The Turkish Jewelry ring is one of the most famous jewelry styles in the world. Stones such as ruby, emerald sapphires, turquoise, chalcedony, and agate are some of the most popular gemstones used in Turkish ottoman rings. Metal must be another defining feature. The metal is oxidized and draws your eyes to the very details.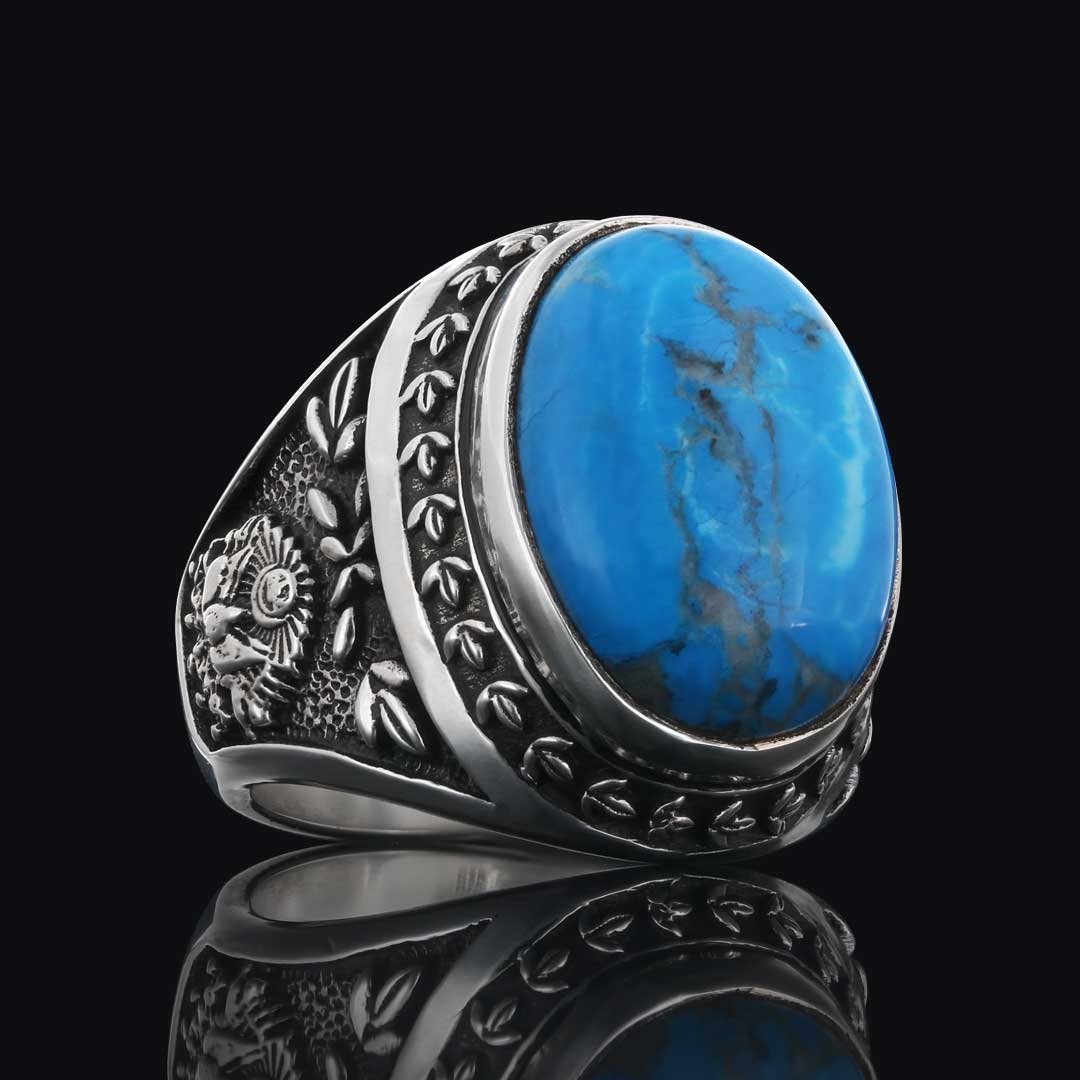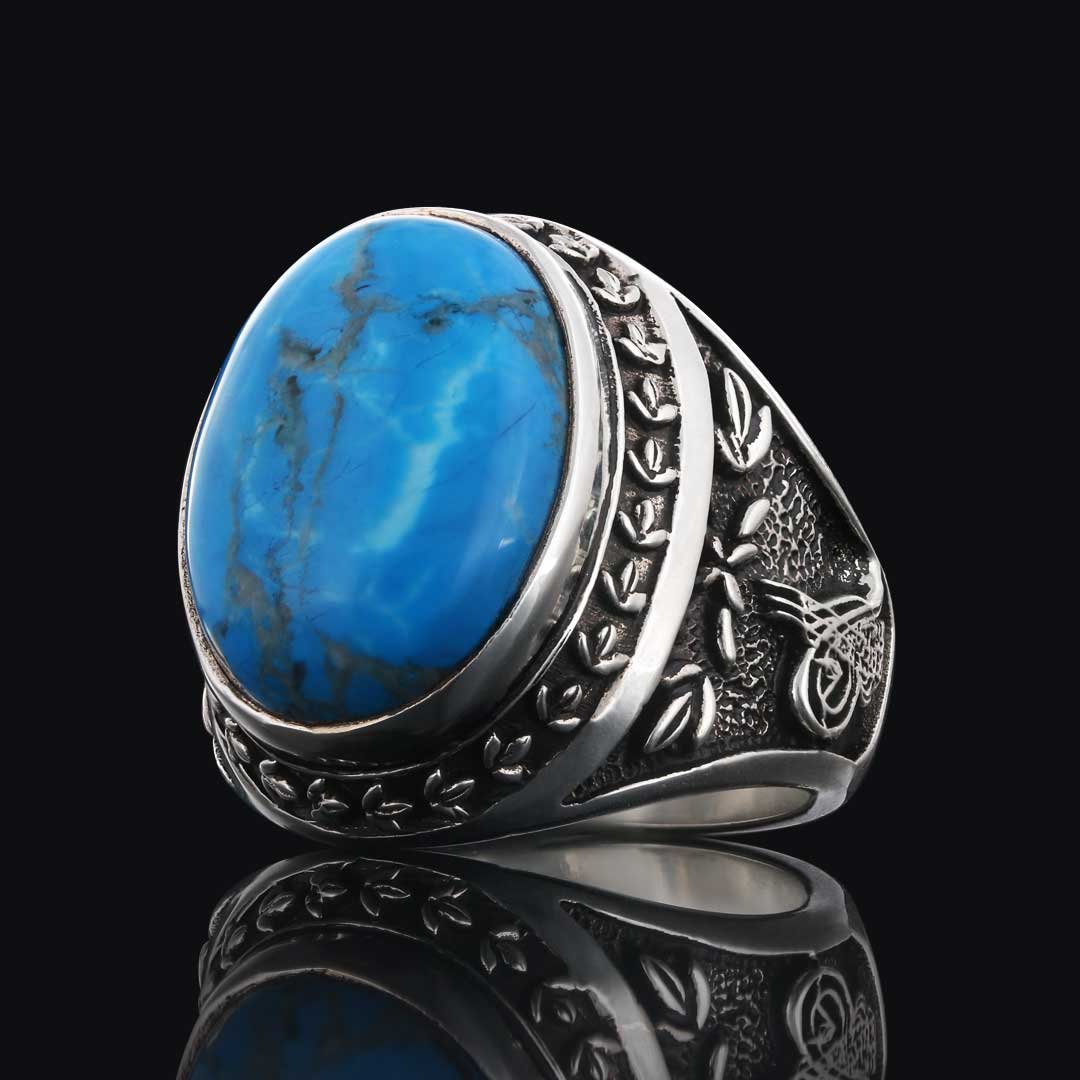 One unique feature is that this obscuring gives the pieces a genuine look – it must for this antique jewelry style. Check out our collection to get the best deal on Turkish Ottoman rings.
Ottoman silver collection
Ottoman Silver Collection's filigreed jewelry is handcrafted in Turkey by our artisans, who are inspired by the region's rich Ottoman jewelry history, culture, and natural beauty.
Our designers bring together filigree techniques that have been around for 2000 years with cutting-edge innovation. At custom ring.net, you can find the latest Ottoman Silver Collection.
Turkish jewelry Istanbul
In the Jewelry World, Turkish jewelry is one of the many styles to choose from. Turkish jewelry is the name given to this particular style.

Emerald, ruby, and sapphire are the most popular stones used in Turkish jewelry for women. Aqeeq (Agate), Ferooza (Turquoise), and Tiger's Eye stones are popular choices for men's Turkish jewelry.
Check out our collection to get the best deal on Turkish jewelry.
Sultan Suleiman
Under Suleiman the Magnificent in the 16th century, the Ottoman Empire was at its best known and remained until the 20th century a large cultural power, with Istanbul its capital. In addition, the beauty of the Ottoman jewelry history and reputable craftsmanship is an integral part of Suleiman's birth.
Check out our collection to get the best Sultan Suleiman jewelry.
Hurrem Sultan
Over the years, Puzzle Rings, also known as "Turkish wedding rings" or "hurrem rings," have served as a very unique style of engagement ring or wedding ring.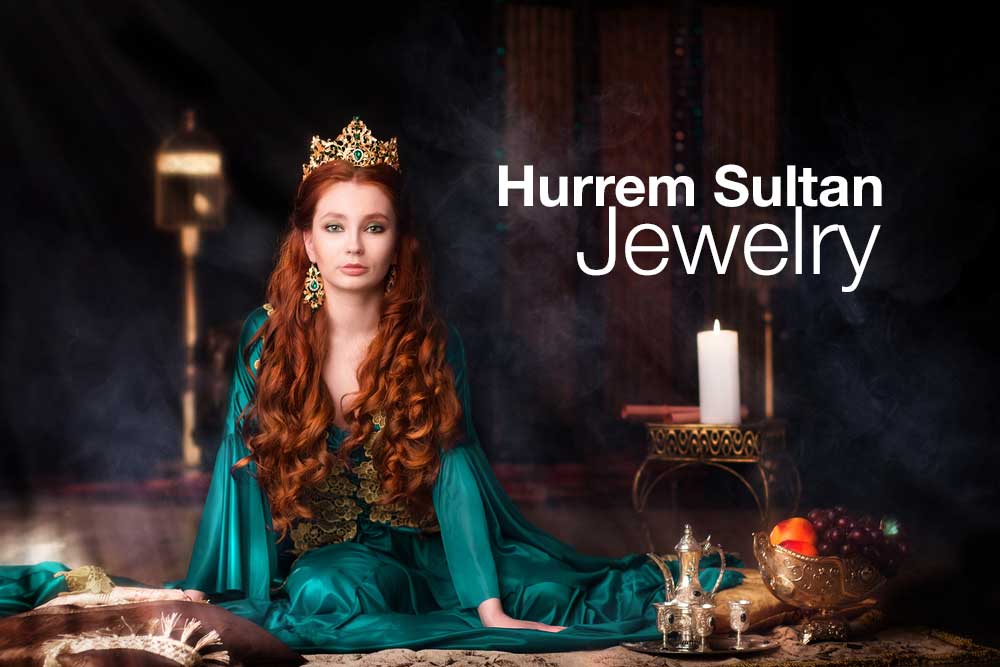 Traditionally, they are made from two to twelve separate rings that are woven together to form one larger ring.
Check out our collection to get the best Hurrem sultan jewelry.
Antique Jewelry
Antique Turkish jewelry and Ottoman jewels that are inspired by the Ottoman Empire and Ottoman jewelry history can be found here.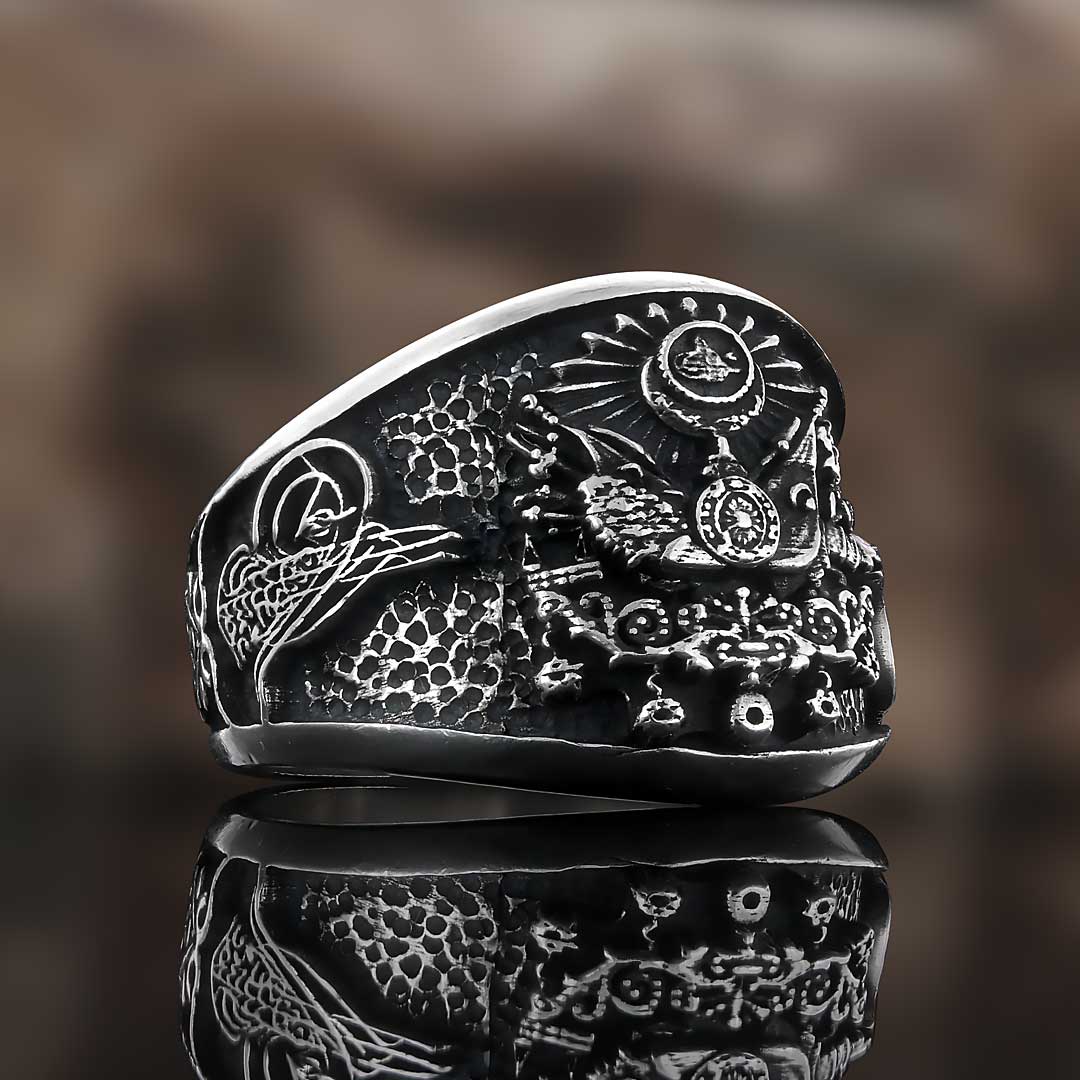 You'll feel like a modern-day Sultan or Sultana when you wear our handmade rings and jewelry items. Check out our collection to get the best deal on Turkish antique jewelry.
Ottoman jewelry wholesale
Custom ring.net, the best brand, and manufacturers provide Turkish ottoman jewelry at wholesale prices that satisfy the highest standards of quality control. Ottoman Turkish jewelry in sophisticated and modern designs and traditional, heavy-set stones are available.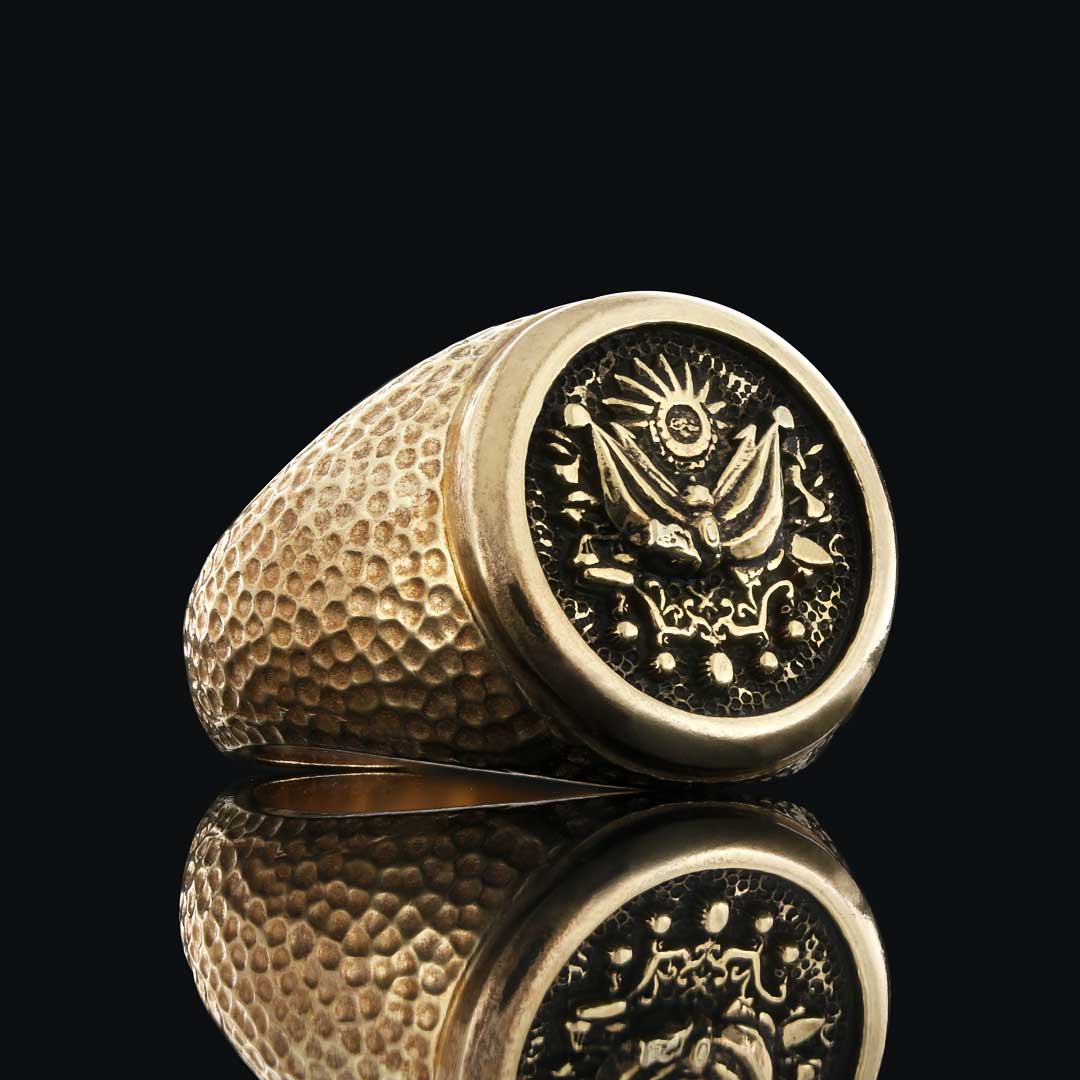 Suppose these are your favorite, select casual or trendy rings or elaborate ones. Ottoman Turkish jewelry can be found in a wide range of dimensions, and even some are adjustable.
We make both traditional Turkish silver jewelry and Ottoman jewelry styles. Shamans and healers have worn unique stones for centuries to bring energy, healing, and empowerment.
Each stone has diverse influences based on its unique shape, type, and color. These stones can serve as a powerful symbolic reminder to the unconscious, causing or attracting the favorite changes. We offer both high-quality gold-plated brass jewelry as fashion jewelry and sterling silver jewelry.
Turkish Jewelry can be purchased in bulk and customized online. Direct from the Jewelry Manufacturer in Turkey, Turkish Silver, Gold, and Gemstone Jewelry is available.
What is Turkish gold?
Turkey has a long successful history of gold mining that dates back to as far as 3000 BC. The gold jewelry produced in Turkey is available in karats ranging from 10 to 21. The 10 karats and 14 karat jewelry are designed for the United States' retail market and stamped with "417" for 10k and "585" for 14k.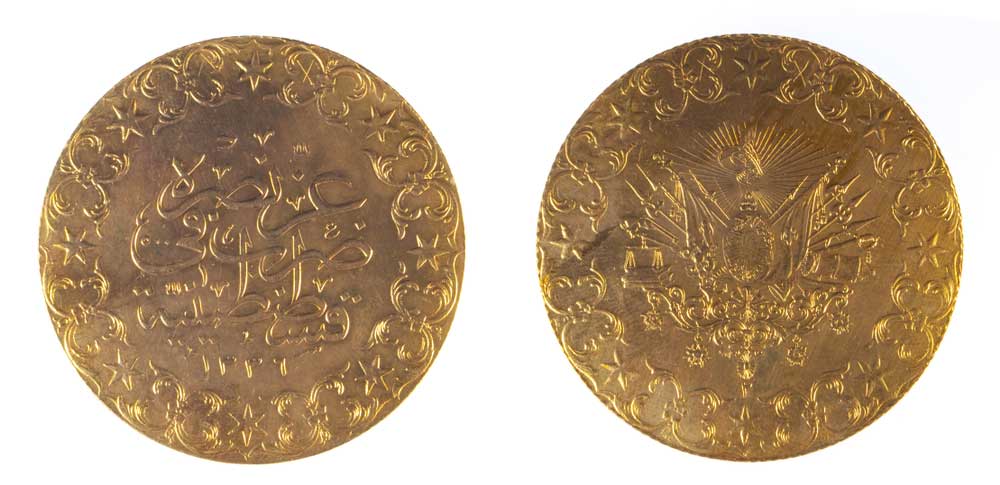 Reach us for Detailed Custom Design Ottoman Style
Custom design ottoman style jewelry is available on site for more casual occasions and appearance in precious metals such as gold, silver, platinum, gold, and silver plating.
We invite you to reach us using an Ottoman design that you are proud of and discuss process design.
We go out of our way to meet and exceed our customers' expectations. We are dedicated to providing excellent quality, on-time delivery, and meeting your budget range within the time frame, you have specified. By inspiring Ottoman jewelry history can design superb " unique" jewelry items by collaborating with the best craftspeople in the industry, including designers, model makers, jewelers, and decorators.
Worldwide Shipping
Any purchase you make with Custome-ring.net will be free shipping to your desired location at any place on the globe. As a specialty, our shipments are quick, secure, completely protected, and free.
For our client's protection values, our worldwide shipping policy ensures that:
All products shipped are set apart for their total worth and are guaranteed as needs are.
We use the best courier in the world - either FedEx or DHL. That is to ensure that your order will be shipped in a protected and quick way.
It is necessary that all ordered will be made to the existing home or business address.
O box addresses are not accepted.
All correspondences are signed for upon delivery.