Oval Engraved Family Crest Ring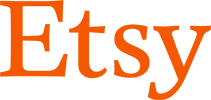 Shop From Etsy
Oval Engraved Family Crest Ring
Oval engraved family crest rings symbolize the glory and honor of our ancestors. We manufacture your family crest rings using high technology with diligence so that you can pass them on to next generation. Family crest rings are physical manifestations of Family, Country, Culture and Tradition. Be proud of your family crest, honor your ancestors and pass your great inheritance to next generations. Family coat of arms are fully customizable, meaning models you prefer can be engraved with any logo and symbol.


Family Arms collection models can be modified with shields and crest features.


You can
upload
your family logo or symbol but clicking the upload button above and order your product. When we receive your order, we will send you a sketch of your logo and ask for your confirmation. After you confirm your logo, we will immediately start manufacturing your product.
Clicking here
to learn your ring size.
| | | | |
| --- | --- | --- | --- |
| Face Size | MM | GR | Price |
| X Large | 21x19 mm | 21 | $215 |
| Large | 19x17mm | 13 | $195 |
| Medium | 17x15mm | 9 | $175 |
| Small | 15x13mm | 7 | $155 |
Our products are manufactured with 925 sterling silver and can also be produced with 10K -14K yellow or while gold if you so choose. Each one of our products are hand made with utmost care.


We take our consumers' full satisfaction seriously and manufacture Oval Engraved Family Crest Ring with love for our craft and support it with our lifetime warranty service.


Founded in 1947, Elmas Is has over 70 years of experience in family crest ring manufacturing. We thank you for becoming a part of our experience and hope that we can be at your service now and in the future.