Square Sterling Silver Christian Cross Cufflink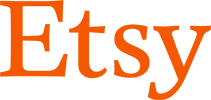 Shop From Etsy
Square Sterling Silver Christian Cross Cufflink
Meticulously engraved with religious symbols and motifs, our Christian cross cufflink models are perfect holy accessories for you. Having holy Jesus, Christ and cross symbols at your side everyday will not only fill you with spiritual harmony but also will honor your belief to one and only savior.
You can complete your look with these stunning accessories that symbolize you and your loved ones in special occasions. You can also make them happy with these gift options that are both holy and meaningful.
| | | | |
| --- | --- | --- | --- |
| Face Size | MM | GR | Price |
| Standard | 19x17 mm | ±10 | $135 |

Your christian cross cufflink is manufactured with 925 sterling silver and can also be produced with 10K -14K yellow or while gold if you so choose. Each one of our products are hand made with utmost care.
We take our consumers' full satisfaction seriously and manufacture christian cross cufflink with love for our craft and support it with our lifetime warranty service.
Founded in 1947, Elmas Is has over 70 years of experience in christian cross cufflink manufacturing. We thank you for becoming a part of our experience and hope that we can be at your service now and in the future.